Dispatch Board.
Consolidate. Maximize. Profit.
Dispatch Board - Lose your whiteboard.
Dispatch Board integrates with
All of your operations on one screen
Dispatch Board is the go-to dispatching software - created
with carrier needs in mind. Dispatch Board will streamline
day-to-day operations maximizing your time so you
can focus on better loads and bigger profit.
Consolidated Loads powered by AI, Email Parsing & Machine Learning.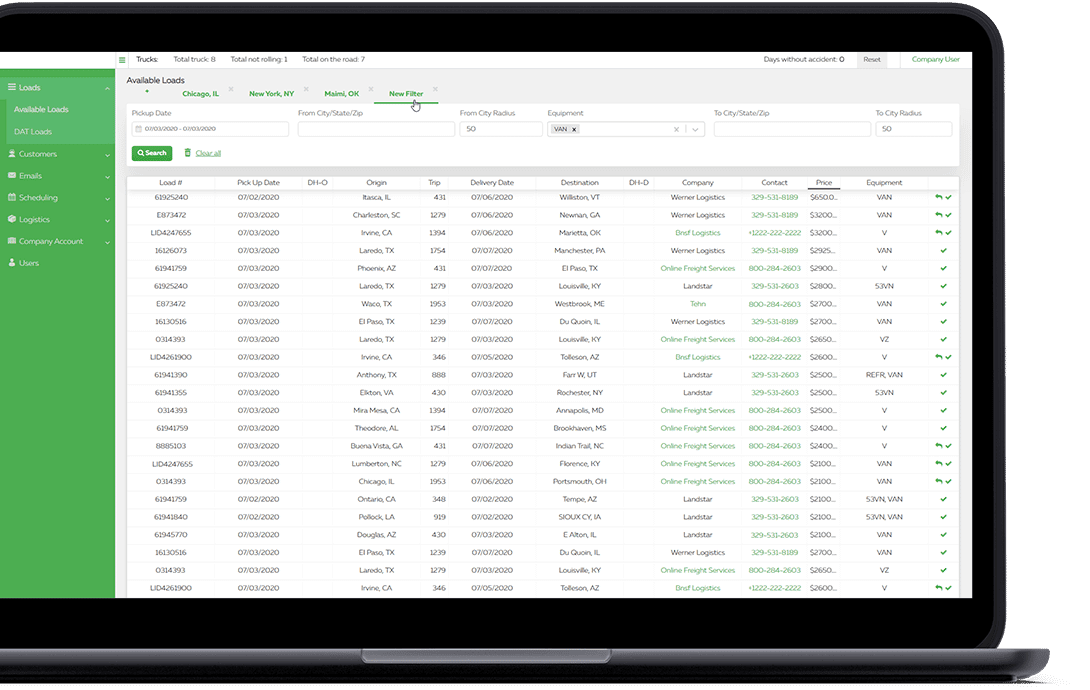 Why Dispatch Board?
More than 30,000 unique loads/day.
AI finds best available loads based on history, preferences & HOS availability.
System analyses and parses thousands of emails per day.
Organize Fleet Maintenance. Keep track of PMIs, Oil Changes, Documents, Expiration dates.
Set up in 3 steps.
Consolidate
Bring together multiple load board providers, emails, customers and brokers.
Maximize
Double your load to dispatcher ration without compromising quality of service.
Profit
With AI and Machine Learning efficiency, we can make your day-to-day operation easier and increase your business profits.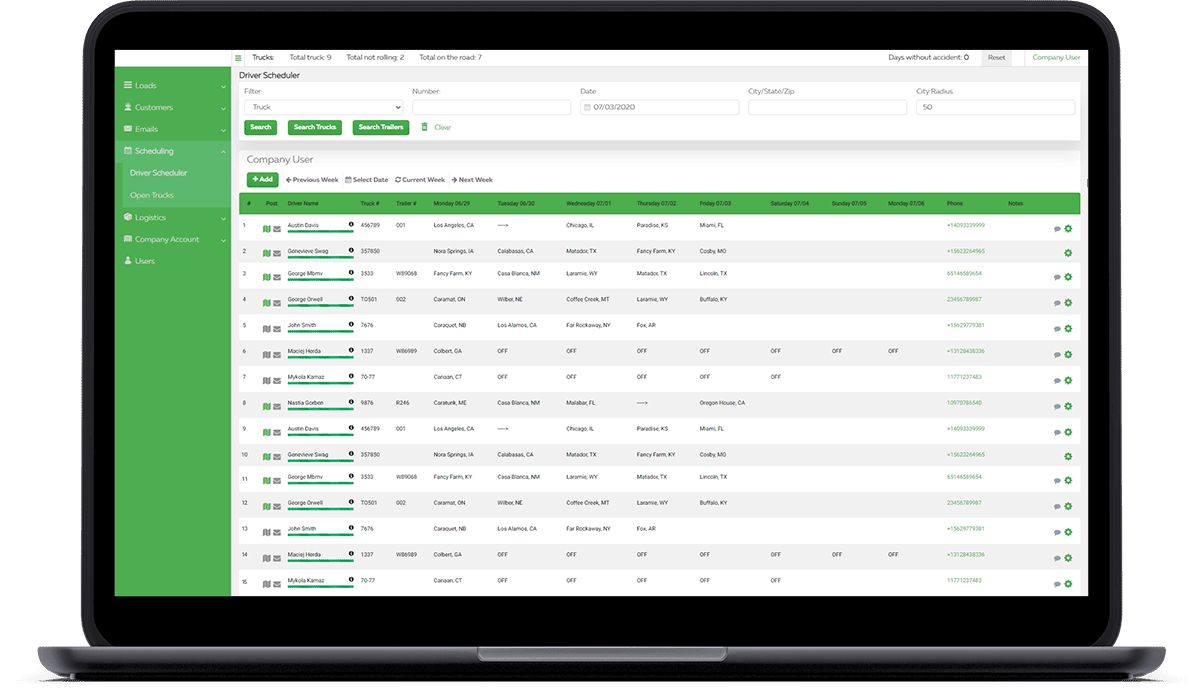 Key Features of Dispatch Board
Post your available trucks
and have brokers cover
them effortlessly.
Sort through and prioritize
countless load offer emails with
patented email-parsing technology.
Dispatch your trucks and
schedule maintenance inspections.
Increase your truck count
without increasing your overhead.
Stay connected with your team and
customers Dispatch Board's convenient
text, email and phone features.
Experience first-of-its-kind load
board technology that allows you to
pick the best loads effortlessly.
Find the right fit for your fleet
Free
/ For personal use
*
Invoicing
Shipping
E-billing
Forwarders
Truckload
Cross Docking
LTL
Barcoding
Warehouse
Inventory
Dispatch Board
ELD Included
$49
/ Per Truck
*
free till May 31
Invoicing
Shipping
E-billing
Forwarders
Truckload
Cross Docking
LTL
Barcoding
Warehouse
Inventory
* Base subscription price. Hardware and installation are an additional cost. Bundle options available.
What our customers says
GPSTab is the best ELD for owner-operators and small fleets. Their electronic logs for truckers are simple to use and make for a user-friendly experience.

It can be difficult to find a good GPS tracker for trailers, but not with GPSTab! Their fleet GPS tracking products like their Tail Light Trackers are one of a kind and super helpful. I highly recommend getting a GPS tracker for your trailers.

Want to see GPSTab in action? Request a demo.
Still have questions?
We're here to help.