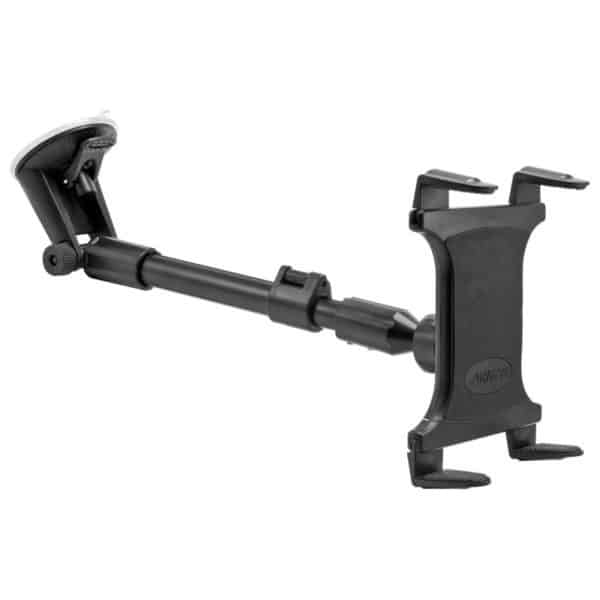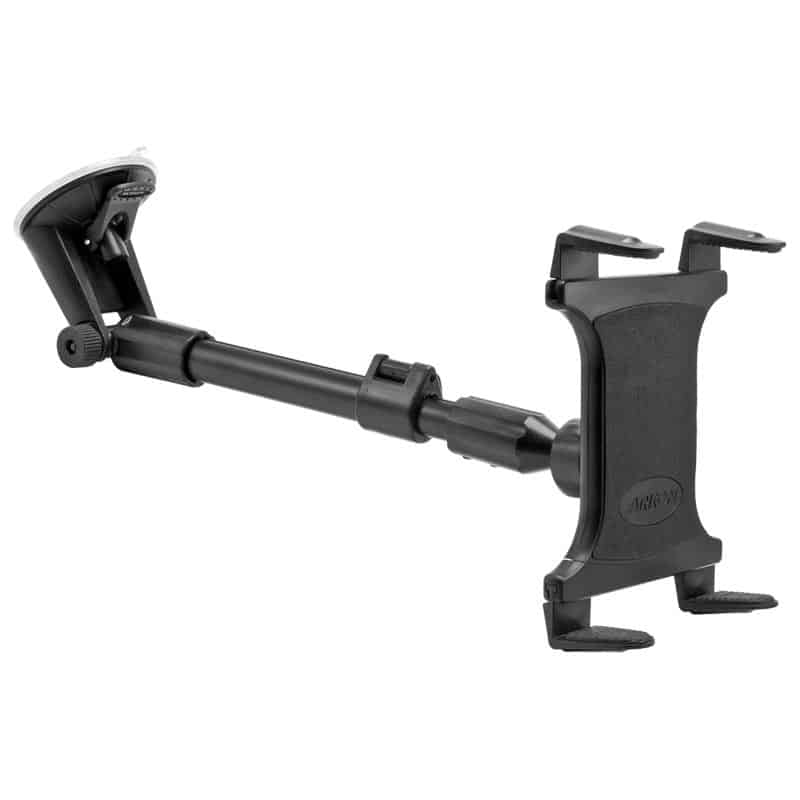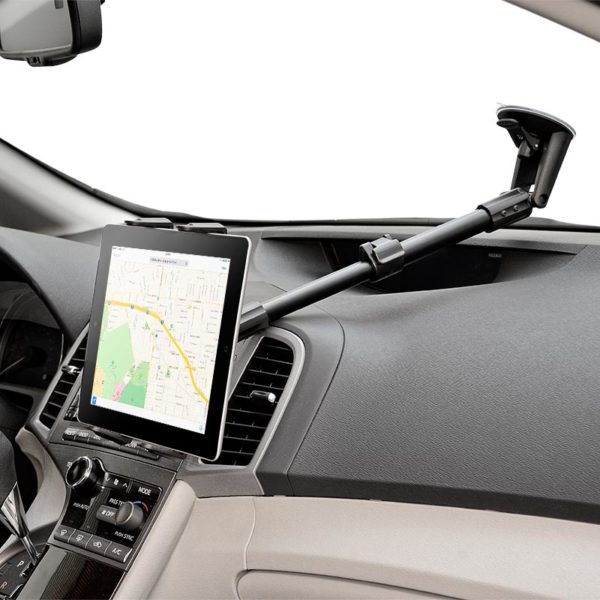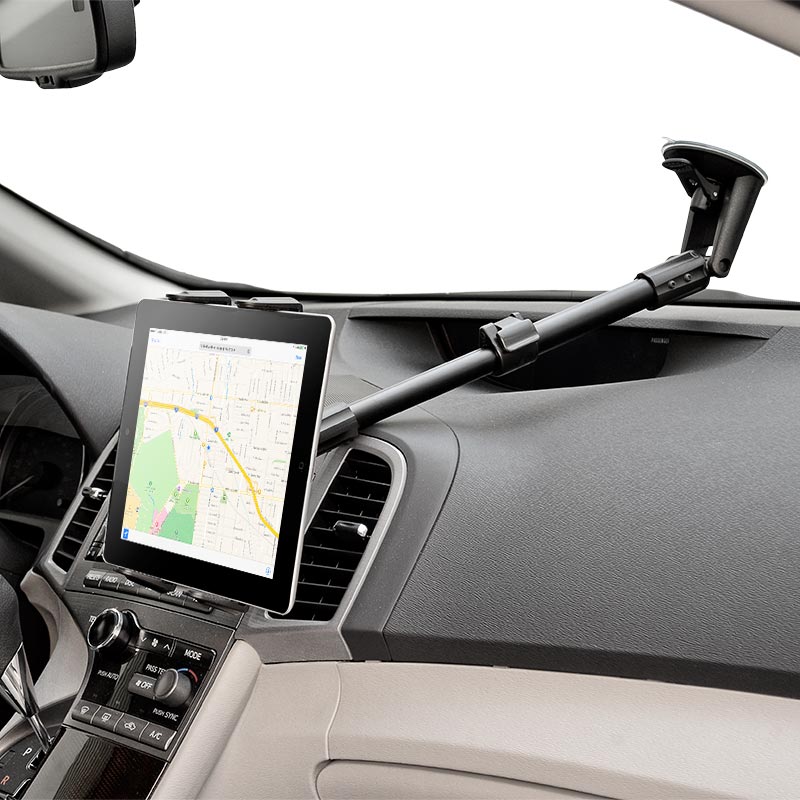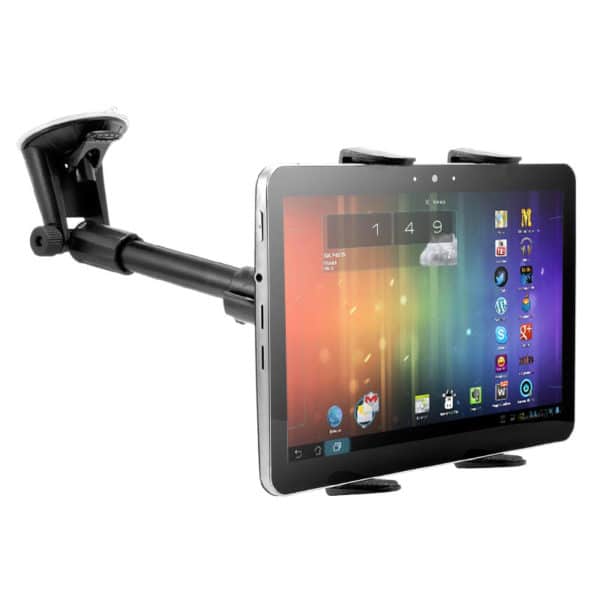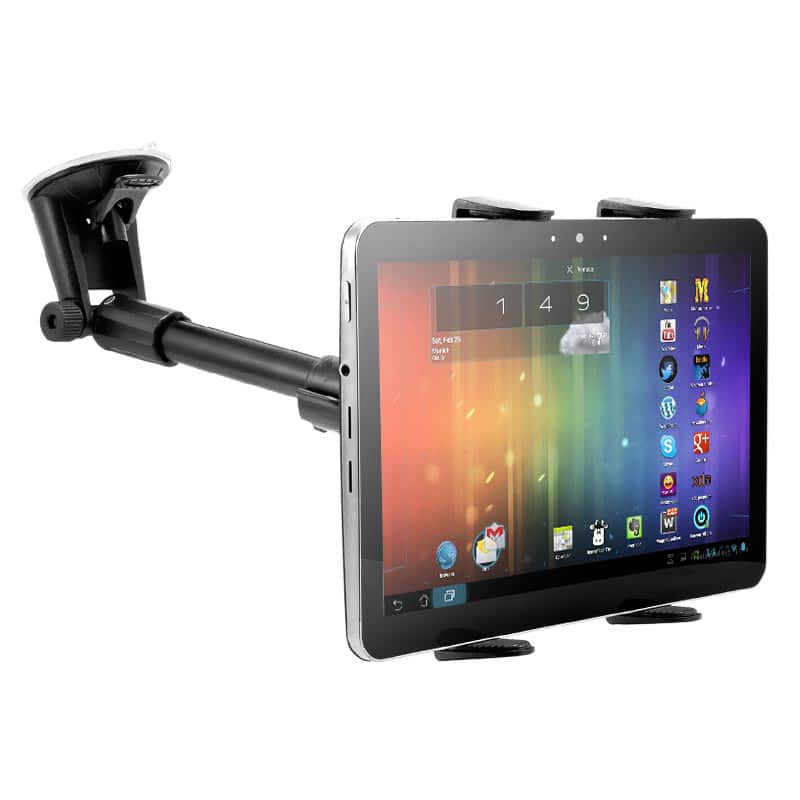 Long-Arm Windshield Tablet Suction Mount (Non-Permanent Mounts)
WARNING: This product may expose you to chemicals, which are known to the State of California to cause cancer. For more information, go to www.P65Warnings.ca.gov.
Availability: In stock
About the Product
This mount is ideal for Apple, Nexus, Samsung, Google, LG, and Microsoft tablets that are 7 to 18.4 inches. This mount includes Arkon's Slim-Grip Ultra Universal Tablet Holder and a rigid long extension windshield suction pedestal with telescoping arm. The sturdy telescopic arm of the pedestal extends from 14.5 inches to 18.5 inches, keeping the tablet within easy reach.