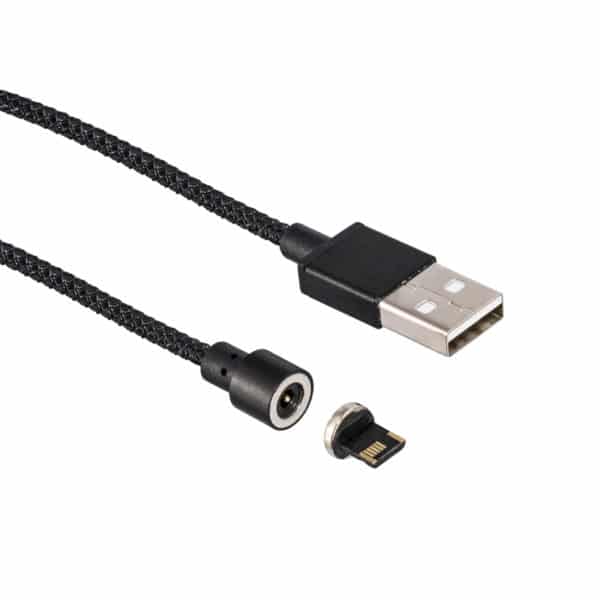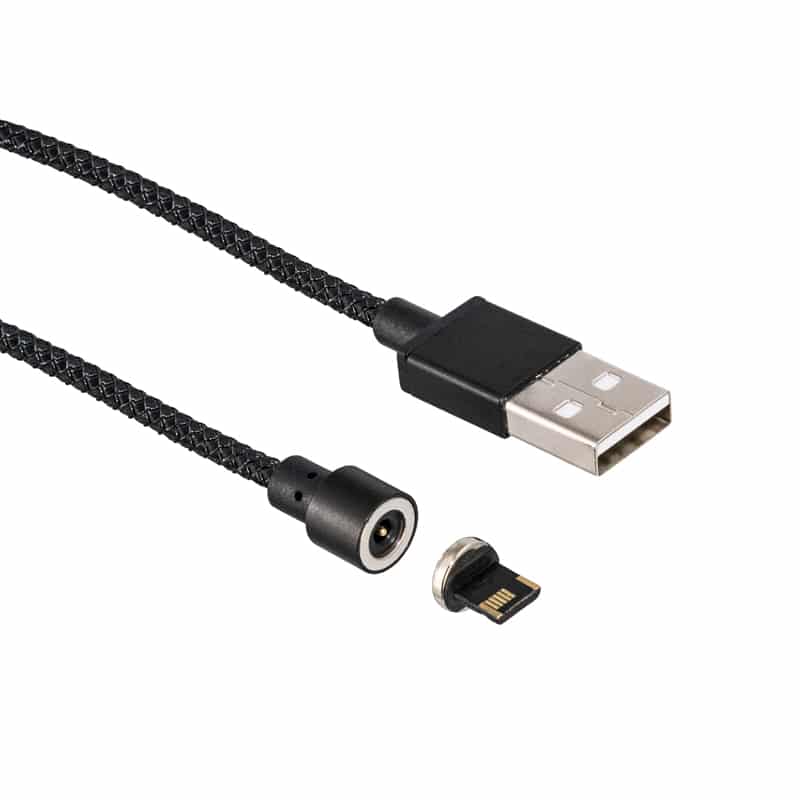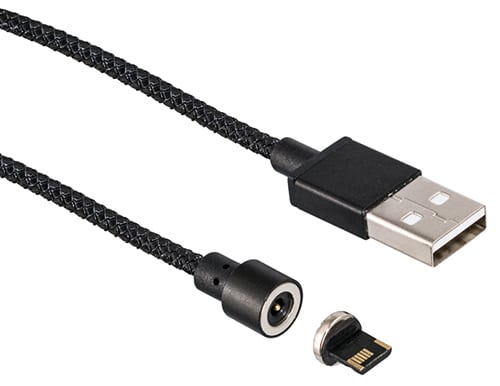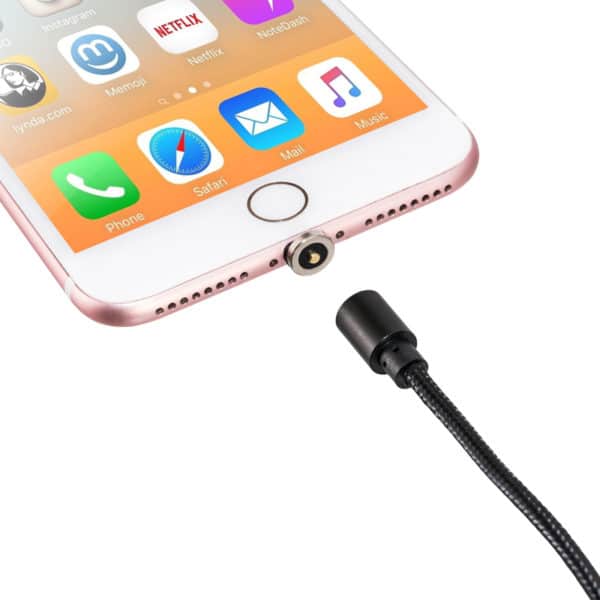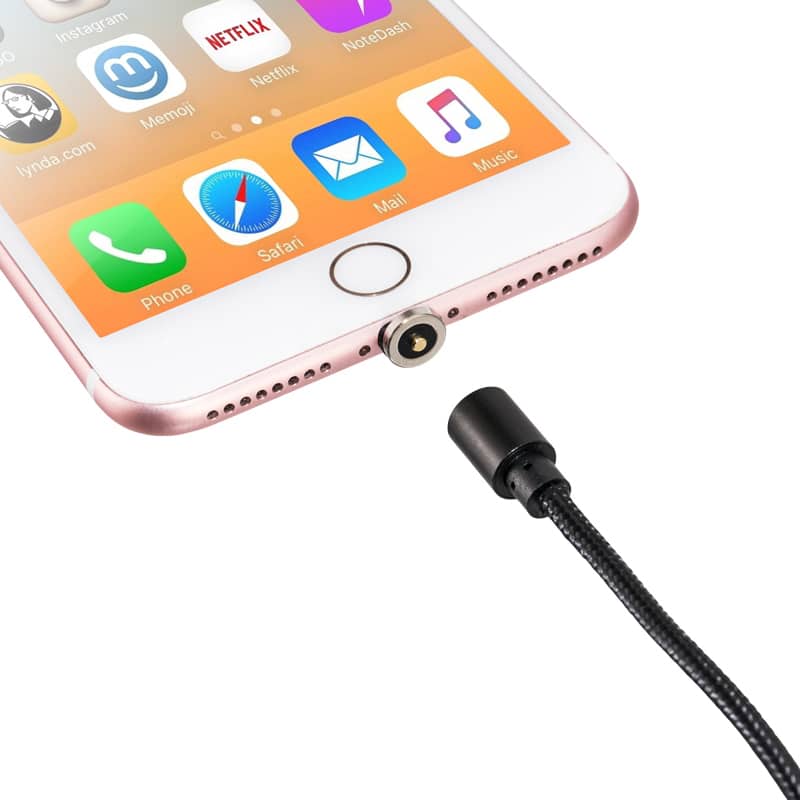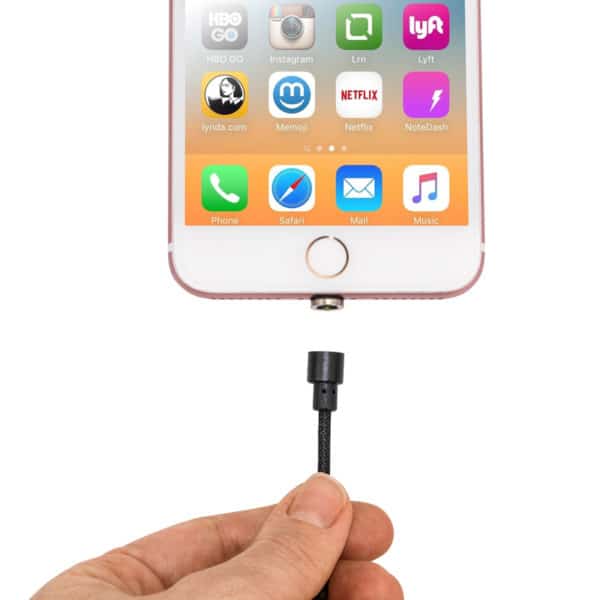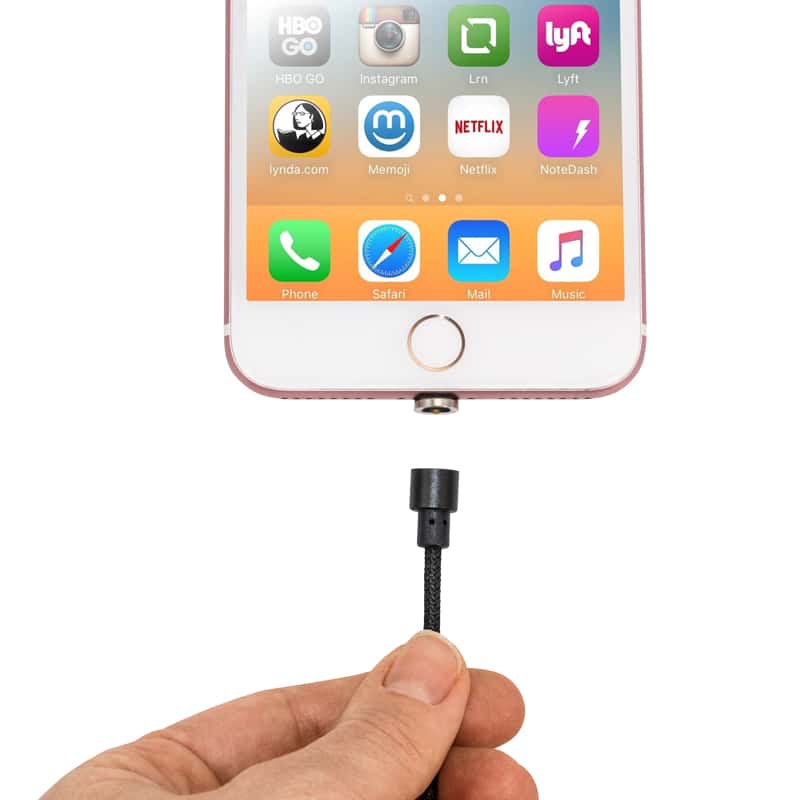 Magnetic USB to Lightning Charge Cable
WARNING: This product may expose you to chemicals, which are known to the State of California to cause cancer. For more information, go to www.P65Warnings.ca.gov.
Availability: In stock
About the Product
This cable is perfect for charging Apple products such as iPhones, iPads, and other lightning compatible devices. This magnetic charging cable allows you to keep the connector attached to your phone, extending the life of your charging port and protecting it from dust, dirt, and other contaminants.