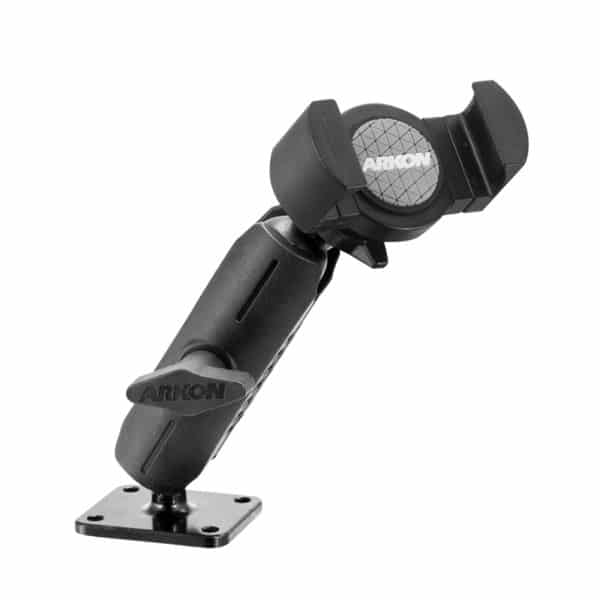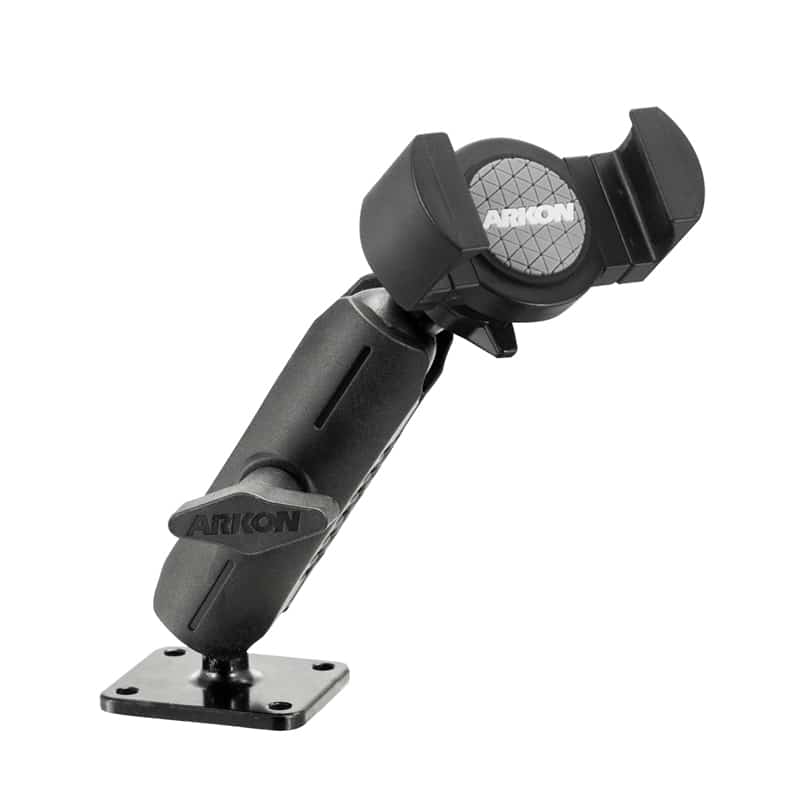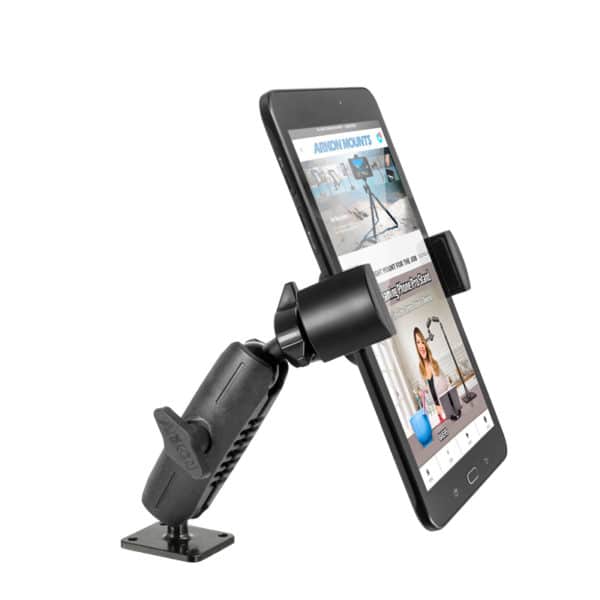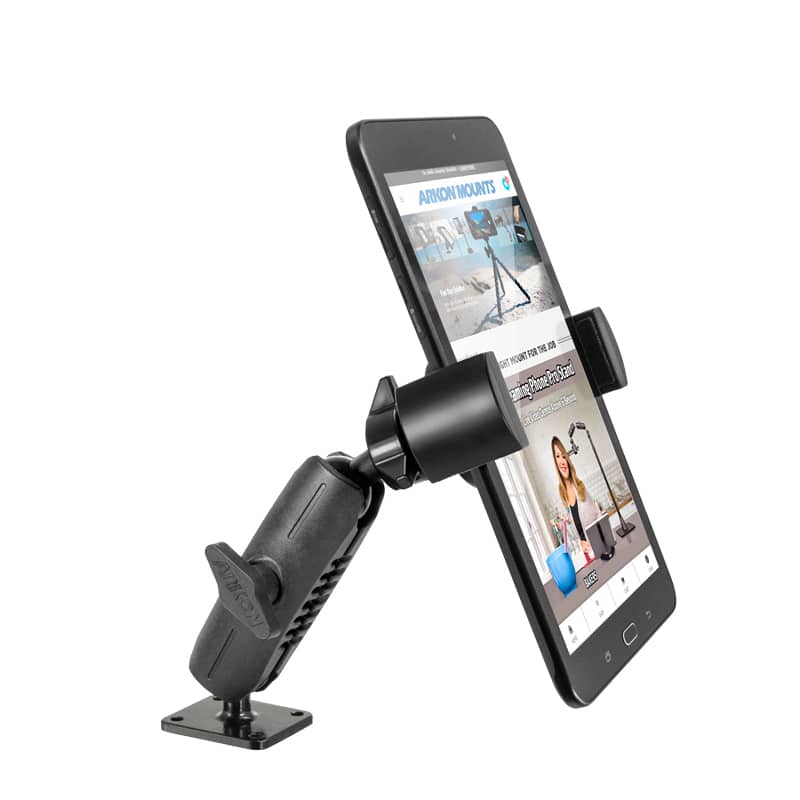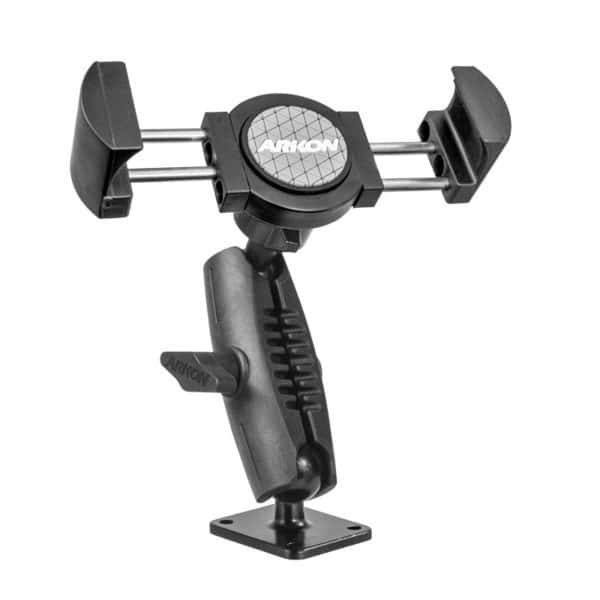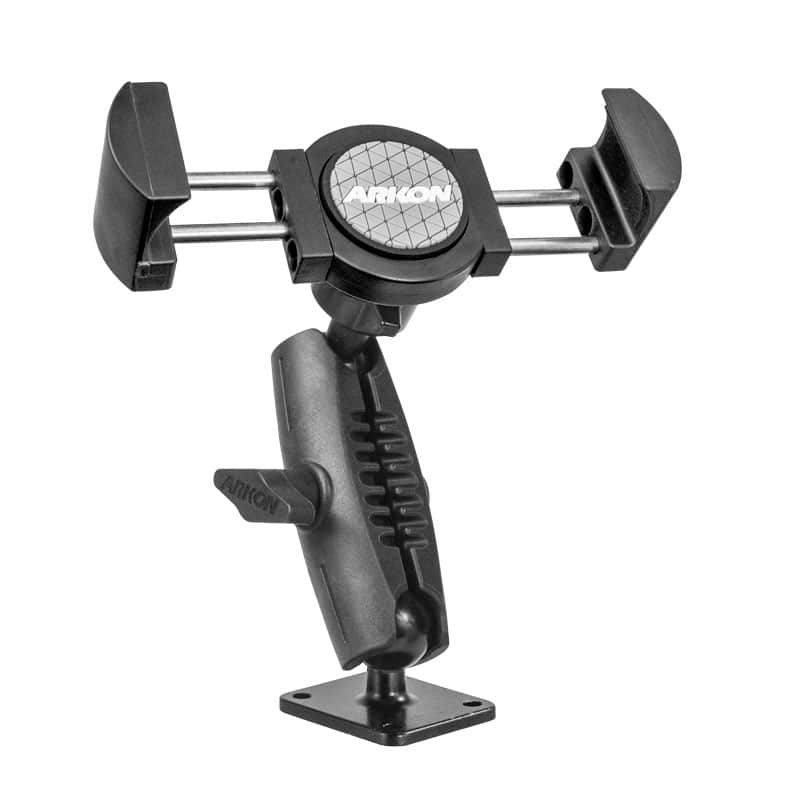 XL Phone and Midsize Tablet Drill Base Mount (Permanent Mounts)
WARNING: This product may expose you to chemicals, which are known to the State of California to cause cancer. For more information, go to www.P65Warnings.ca.gov.
Availability: In stock
About the Product
This mount is ideal for Apple, Nexus, Samsung, Google, and LG phones and tablets that are 5 inches wide. The phone holder's solid construction provides strength and reliability by featuring a spring-loaded mechanism that expands to securely grip large phones and midsize tablets. This mount is not recommended for phones or other devices without a case measuring 2.64 inches wide or less.