What is a commercial tracking system and why does it matter?
Commercial tracking systems can save fleet owners hundreds of thousands of dollars annually. Learn how they can benefit your business.
August 19th, 2021

Imagine waking up in your hotel room after a long drive, only to find that your truck and trailer have been stolen.
You're stranded, confused, and worried about the financial burden this may cause your trucking business.
While authorities do their best to find your stolen assets, there's a chance they may never be recovered.
Cargo theft losses amounted to an average of $166,334 annually for fleets across the U.S. in 2020.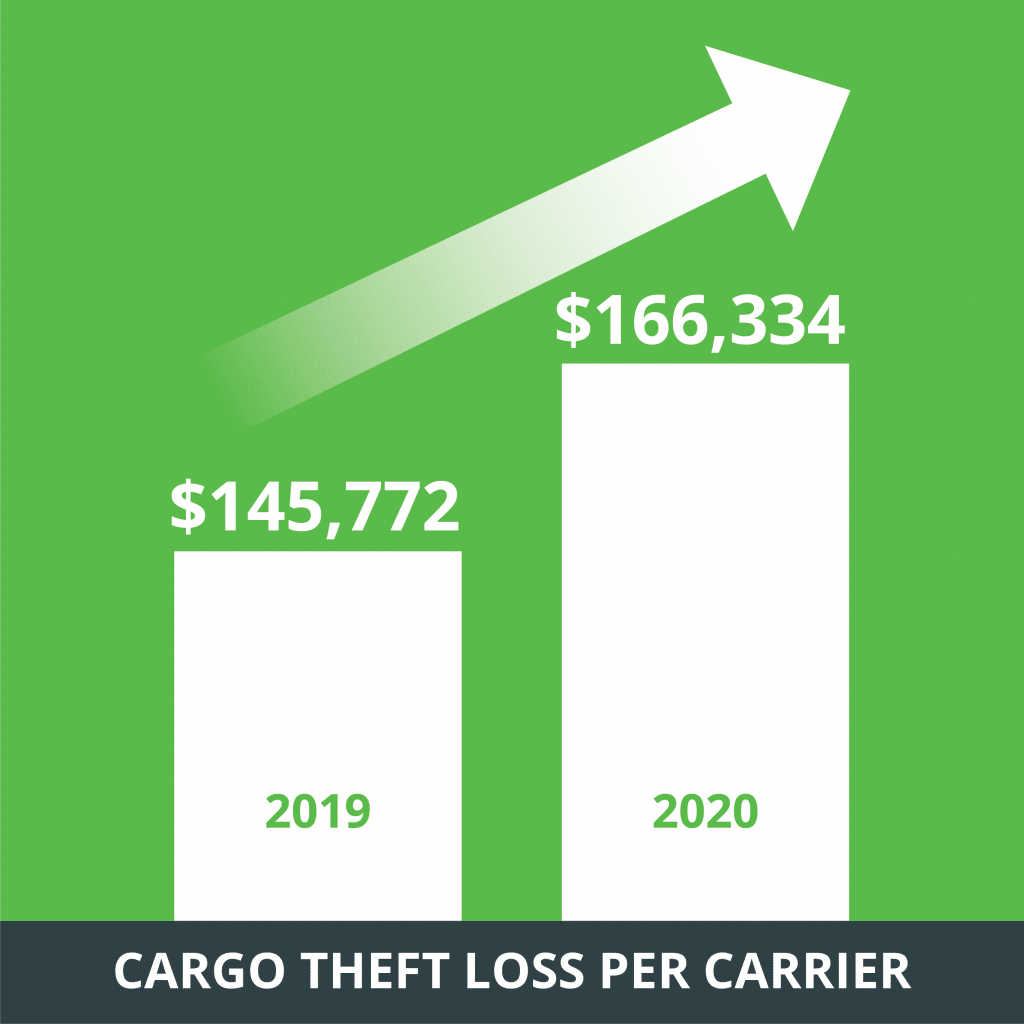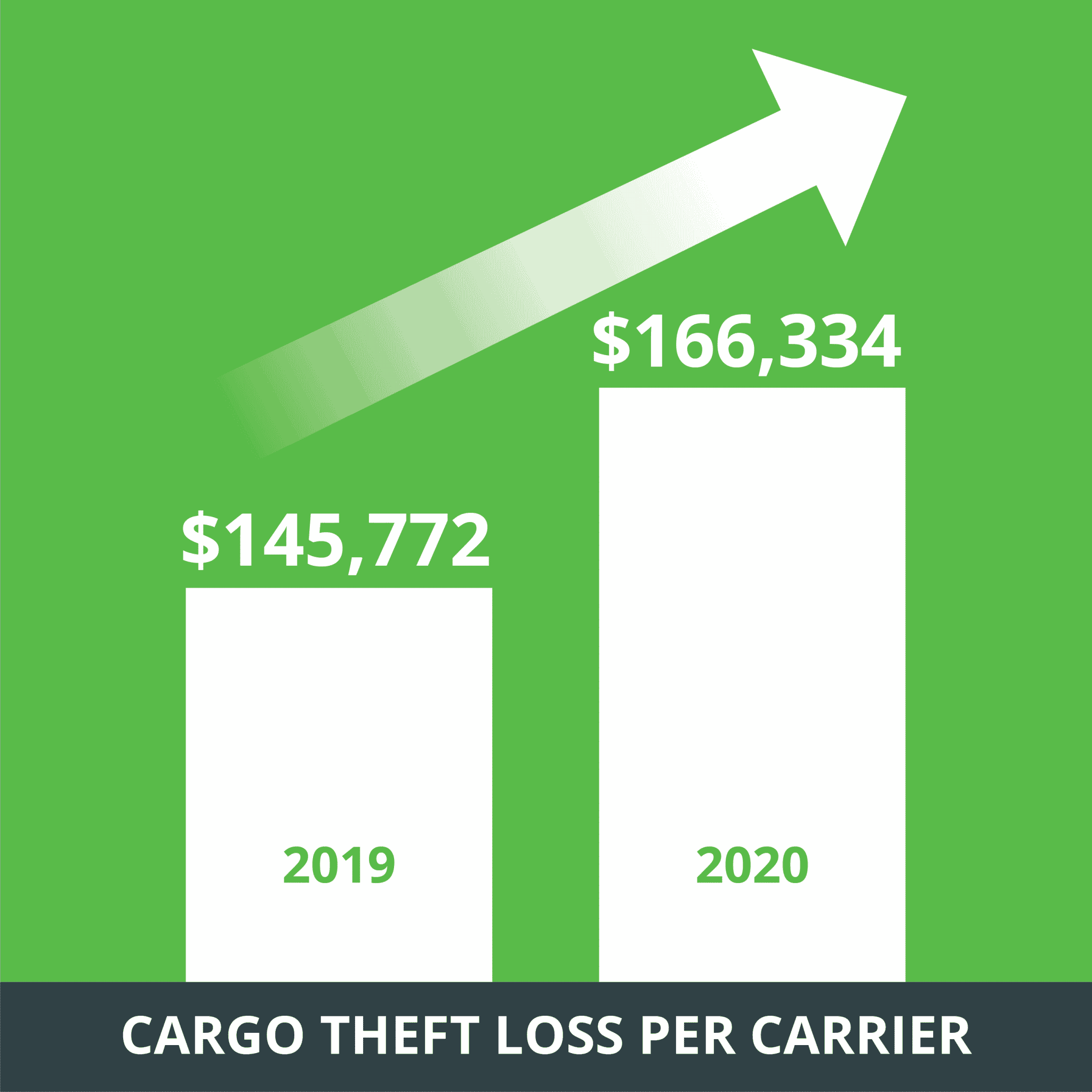 Last year alone over 1,000 cargo theft incidents were reported, a sharp spike up from the 758 cases that occurred in 2019. Thefts can happen at any time, anywhere, even when kingpin locks or other preventive measures are used.
Small fleets especially feel the effects of theft when competing for loads. Loss of cargo leads to decreasing profits, losing customers, and the increased risk of going out of business.
What can you do to protect your small fleet and grow your business?
If you want to get more premium loads, track your assets using a commercial tracking system. It's becoming more common for customers to expect cargo tracking in real-time. Providing this for your customers before they ask is a simple way to start to grow your business.
What is a commercial tracking system and how does it work?
A commercial tracking system is a GPS tracking device that allows you to locate your assets in real-time. These devices can be strategically placed in your truck or in a trailer of any kind, including reefers, flatbeds, and more.
Location signals from the device can vary, but they typically update every 1 to 15 minutes. The data from the signals are then sent to the tracking system software, where you can access it with ease.
Accessing location data isn't just for you and your admins. Truck and trailer location data helps truckers, fleet owners, dispatchers, and customers alike.
Earn new customers by quickly verifying your ability to handle loads
Protect drivers with proof of delivery
Keep customers informed on accurate driver arrival times to better coordinate loading/unloading times
Reduce inbound calls from brokers for updates
Put yourself in your customer's shoes. Would you prefer a business that allows you to keep an eye on your shipment or one that keeps you in the dark?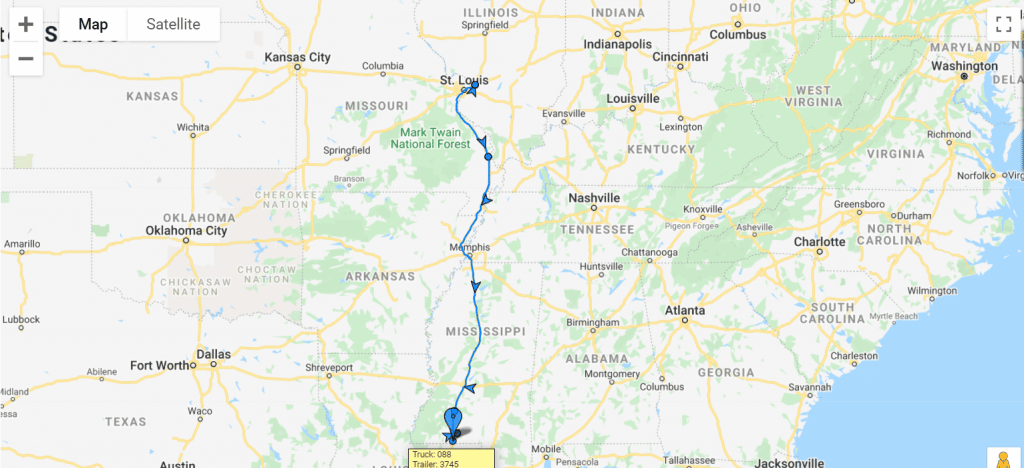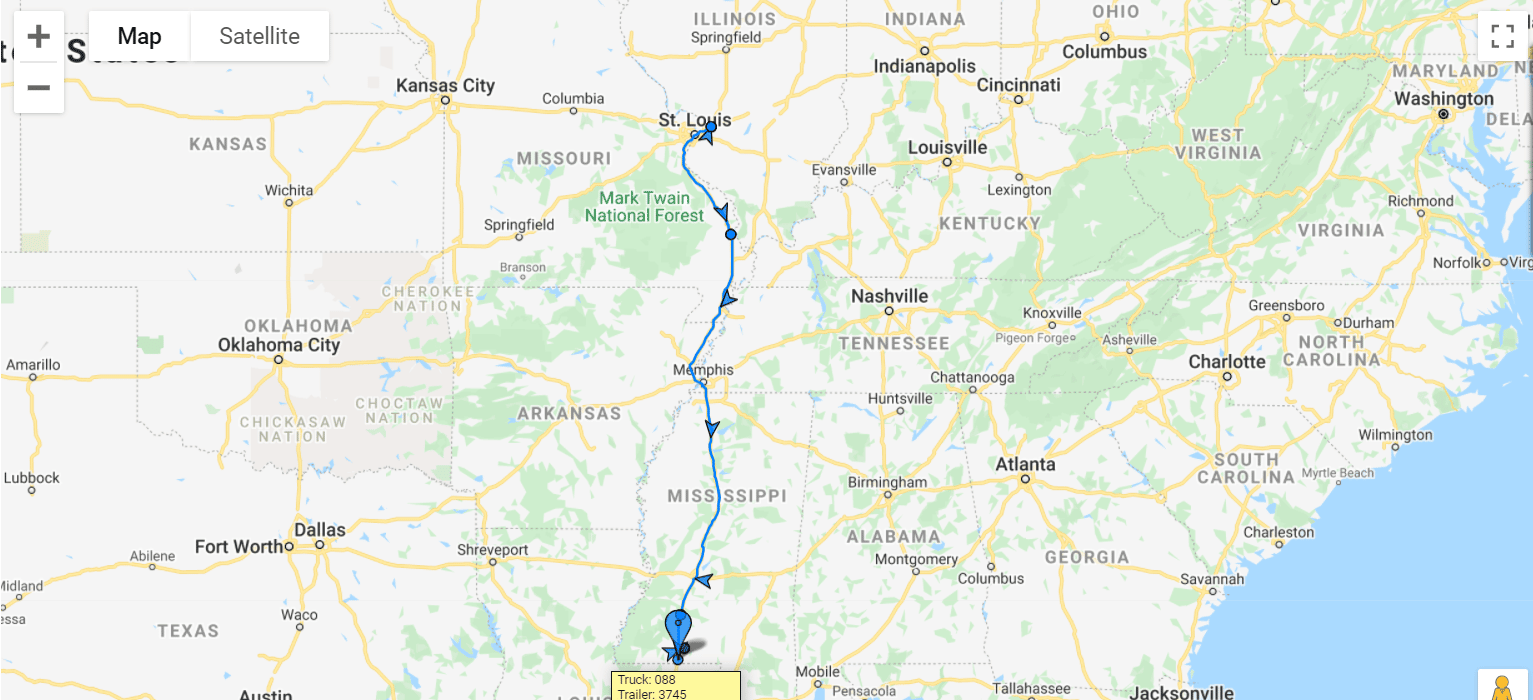 Fleet GPS tracking systems can also provide additional benefits including
Reducing fuel costs & idling
Helping your business improve CSA scores, which can get you up to a 30% reduction in insurance rates
Locating trailers for your next delivery
Making it easier to dispatch
What are the best asset tracking devices?
The best GPS trackers for trucks and trailers are easy to install, well hidden, and can be tracked throughout North America.
Around-the-clock customer service is also important, providing customers with support when they need it most.
We know what it's like to need to know where your assets are on the road. That's why we created asset trackers by truckers for truckers, putting our over 50 years of combined experience in the trucking industry to work for you.
Our trackers are consistently among the most highly rated in the industry.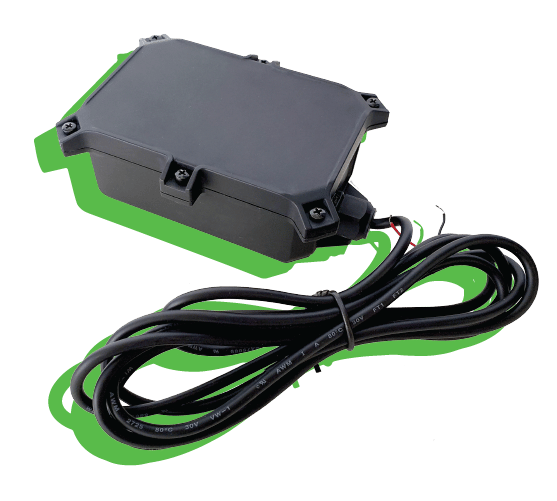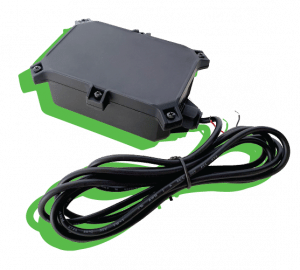 GPSTab Asset Trackers
GPSTab Asset Trackers connect via cable to your trailer's nose box, making them one of the best GPS trackers for trailers. This small black box can detect when your vehicle starts to move, it automatically wakes up, sends a notification, and begins tracking.
These devices can also locate trucks and trailers anywhere in North America, from Mexico to Canada.
The GPSTab Asset Tracker comes with three installation options, including
Optional magnets for metal surfaces
Two-sided industrial tape for permanent attachment
Screws/bolts for mounting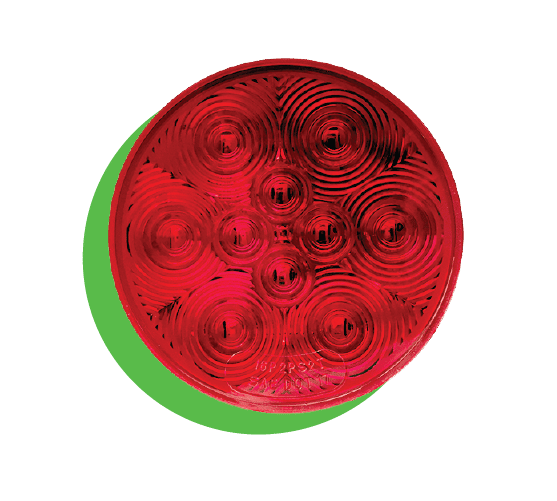 GPSTab Tail Light Trackers
GPSTab Tail Light Trackers are a unique form of tracker that looks and works exactly like a regular tail light. These trackers can be hidden in plain sight, making them more difficult to find and remove.
Tail Light Trackers are the most covert way to locate your assets. The device comes in a variety of shapes and colors including circle, oval, red and yellow.
Tail Light Trackers can be easily installed in minutes by using existing wiring looms. The process for installing the tracker works exactly like a regular tail light and it works using power from the vehicle's tail light circuits.
When unpowered the battery lasts for up to 3 months, sending regular pings every 5 minutes throughout North America.
What system can I use to track my assets?
It's easy to track your assets with an ELD solution. You'll want to work with a company that earns your business each month, and that gives you a reliable, user-friendly platform.
GPSTab's no-contract service was made with your needs in mind, providing you with 24/7 customer support and easy-to-install plug-and-play ELDs. The system also helps you drive more miles on the road and make more money.
Can you track a stolen trailer?
GPS trackers can locate lost or stolen trailers and identify the coordinates of assets. Truckers can also help recognize illegal behavior that can lead to lost assets, wrecks, and stolen items.
As just one example, the Mike Harmon Racing team recovered a trailer holding a NASCAR race car using our tracking devices. Their vehicle was located within minutes of when the owner discovered it had been stolen. Had this vehicle not been recovered, Mike Harmon Racing would have lost hundreds of thousands of dollars. We were able to give him an active location to quickly recover his trailer.
Now, let's imagine you've woken up in a hotel room again and your trailer is gone, except this time you've installed trackers.
You quickly log into your admin portal and breathe a sigh of relief, you see your truck and trailer on the road. Within minutes, you locate your assets. That day you're reunited with hundreds of thousands of dollars of equipment and cargo.
You planned ahead and what could have been a major loss and detour for your business turns out to be just a small bump in the road. You go on as if nothing happened.
If you'd like to give our commercial tracking system a try, request a quick demo today by filling out the form below or give us a call at (888) 228-4460.
Recent News and Articles