Asset Tracker.
Detect. Prevent. Increase.
Secure your assets covertly with GPSTab's Asset Trackers.
Safety and protection are not a luxury, they're a necessity.
Safeguard your assets with a tracking device that effectively reduces costly losses and liabilities.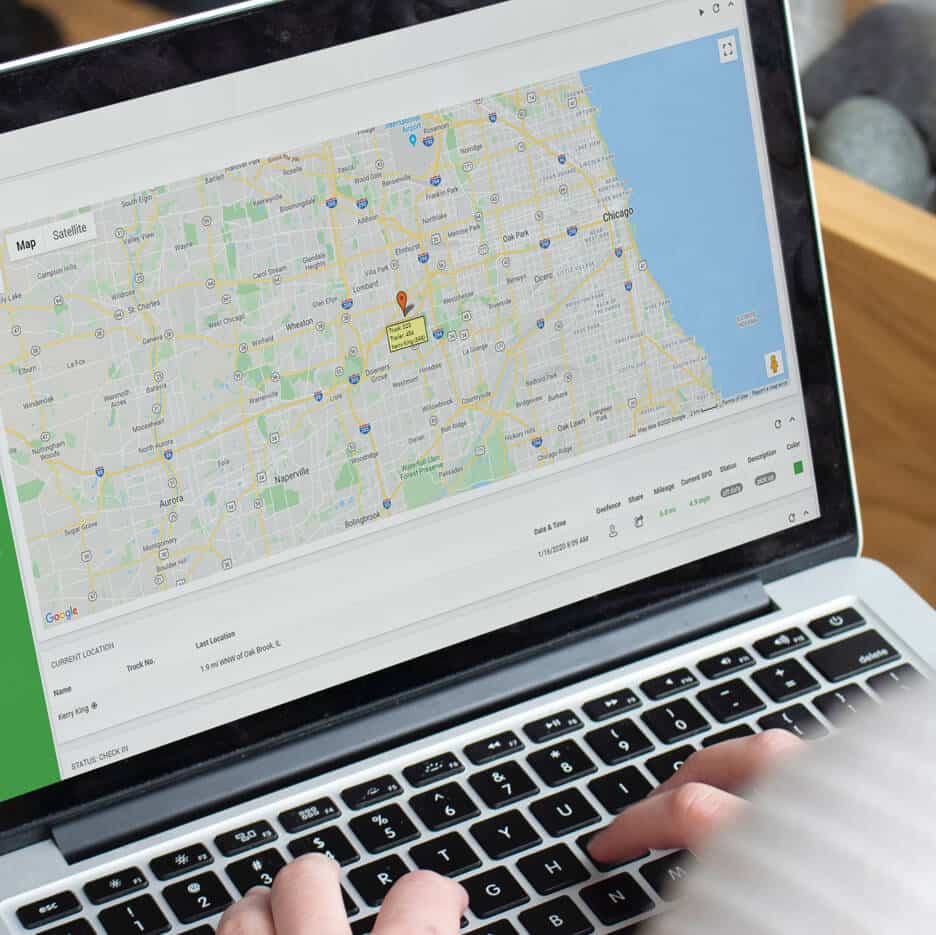 Key Benefits
of Tracking Assets
Reduce insurance rates up to 18%*
Waterproof & durable throughout all seasons
* Insurance savings may vary based
on insurance provider.

Features
Share locations with brokers
Dual battery and power mode
Track tire miles on trailers
Discreet 2.75" x 4" build
Up to 5000 location pings on a single charge
Cargo theft can be extremely costly for trucking companies. Year after year, small and large companies are losing thousands from lost or stolen cargo, vehicles, or trailers.
The high cost of being unprotected.
- $50,000
If you lose Trailer.
- $150,000
If you lose Tractor.
- $200,000
If you lose Cargo.
Resource Library
Latest Cargo Theft Statistics
Cargo theft saw slight increases throughout 2019
- 592 total cases of cargo theft were recorded in 2019
- The average amount of loads lost was $142,342 in 2019
- The total estimated loss across the U.S. and Canada in 2018 was $13.9 million
- The median amount lost in profit throughout 2018 was $58,500
- 703 cargo thefts were recorded in 2019, which was a 17% uptick from 2018.
- Full truckloads were the most common form of theft in 2019, accounting for 54% of all thefts.
- California, Texas, and Georgia were the states most affected, combining for 44% of thefts.

Tips for keeping your assets safe
Taking precautions can increase safety and reduce cargo theft
1. Always park in open areas that are well lit.
If available, park near places that have management personnel, such as a visitor's center or ranger station, where someone can keep an eye on any attempted theft.
2. Mark your assets with the trailer number and company name on the top.
This will help authorities to accurately locate any lost or stolen loads.
3. Document your trailer through our UTECH UNITES platform.
This is a paperless tracking platform that documents all information about your load. This is helpful for law-enforcement officials to track your assets down.
4. Install an asset tracking device.
Never lose a load with GPSTab's Asset Trackers or Tail Light Trackers, which accurately track your assets 24/7.

Which assets are the most commonly tracked?
Commonly tracked assets include trailers, tractors, loads, drivers, and other crucial equipment.
Want to see GPSTab in action? Request a demo.
Still have questions?
We're here to help.