A fleet owner's guide to violations and how to avoid them
Do you need to improve your safety scores? Here's what you need to know about how violations work and what you can do to avoid them.
February 16th, 2022

You pride yourself on having the best safety scores possible, but violations can occur at any moment—hurting your safety scores in the process.
Sometimes violations come in the form of accidental hours of service violations, while other times they occur because of unsafe driving behaviors on the road.
While violations are typically handed out to drivers–your business ends up suffering as a result. This might be a major problem for you as the company owner. You may be thinking
How much is this going to cost me?
How will this affect my safety scores?
How do I stop this from happening again?
These are all valid concerns–and we're here to give you some insight into how violations affect your business.
What happens if you get a DOT violation?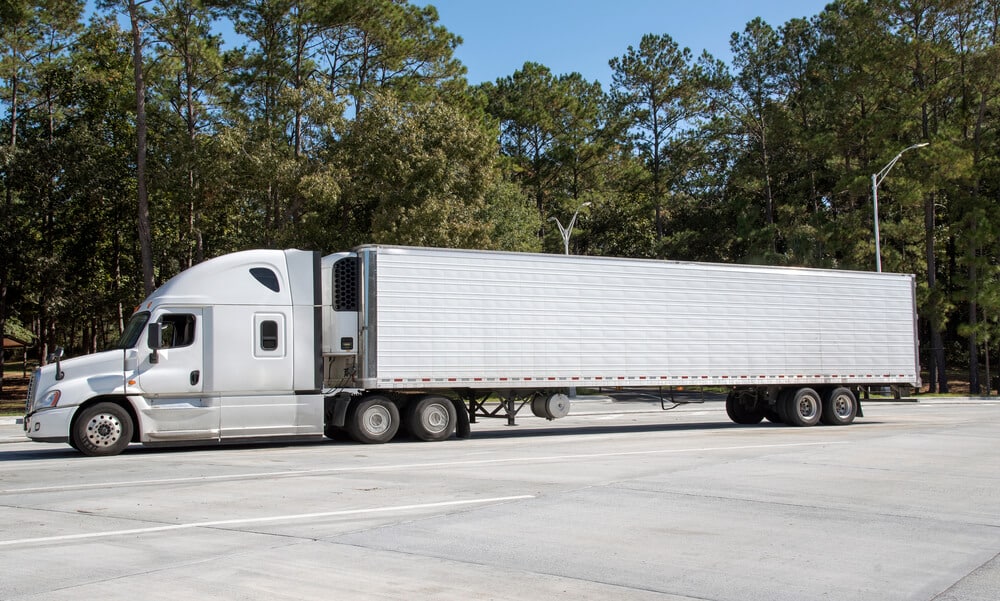 After receiving a DOT violation, your drivers may be subject to fines or be placed out of service. Depending on the number of violations your fleet has accrued, it can also lead to sanctions for your business, suspension of your carrier authority, or a Department of Transportation audit.
For example, in February of 2021, a FreightWaves article highlighted the severity of these punishments.
A trucking company owner based in Rhode Island was sentenced to three years of probation after admitting to altering thousands of logs to try and conceal drive time and on-duty hours.
Additionally, he received six months of home confinement, 50 hours of community service, a $1,000 fine, and a $100 special assessment fee. The FMCSA also revoked the carrier's authority.
You'll want to be sure your company has rules in place to avoid costly violations, and that you stay on top of them when they occur.
What is needed for DOT Compliance?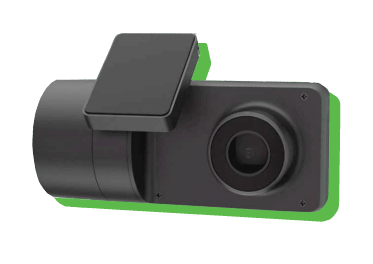 You know that being compliant with DOT regulations is crucial to running a successful business. That's why it's important to equip your fleet with cutting-edge technology that lessens the compliance burden on you and your drivers.
Your fleet may already be equipped with electronic logging devices (ELDs)–which help you avoid hours of service violations.
In fact, trucks with ELDs have substantially lowered their violation rates. In 2020, fleets saw a 53% decrease in driving HOS violations and a 49% decrease in non-driving HOS violations.
Like many other fleets, you may be dealing with decreased HOS violations–but how do you avoid other common violations caused by unsafe driving habits?
As a business owner, you can't control how drivers ultimately behave on the road. But, you can provide your drivers with additional resources to help promote better driving habits.
This in turn can help decrease driving events that can lead to costly violations.
By equipping your fleet with modern technology like Machine Vision and Artificial Intelligence-enhanced dash cameras, your business can start benefitting from decreased violations and improved safety scores.
How so?
MV + AI cameras, such as GPSTab Dash Cameras, give you real-time alerts when an incident occurs on the road. They also keep a detailed record of driving habits, helping you address issues when they increase in frequency.
This can include
And because your cameras provide you with instant alerts, there are also additional opportunities for your drivers to receive real-time coaching via the camera's speaker function.
With these cameras equipped, you'll have 100% visibility into how your fleet is performing on the road and be able to avoid violations by correcting behaviors that could be potentially detrimental.
How much do DOT fines and penalties cost?
DOT fines and penalties can vary heavily depending on the offense that was committed. The FMCSA recently increased its penalties–some highlights include:
$1,951 for a driver operating while out of service
$19,505 for permitting a driver to operate an out-of-service CMV
$13,072 for falsification of records
$3,969 for non-recordkeeping violations
$15,876 (maximum penalty) for non-recordkeeping violations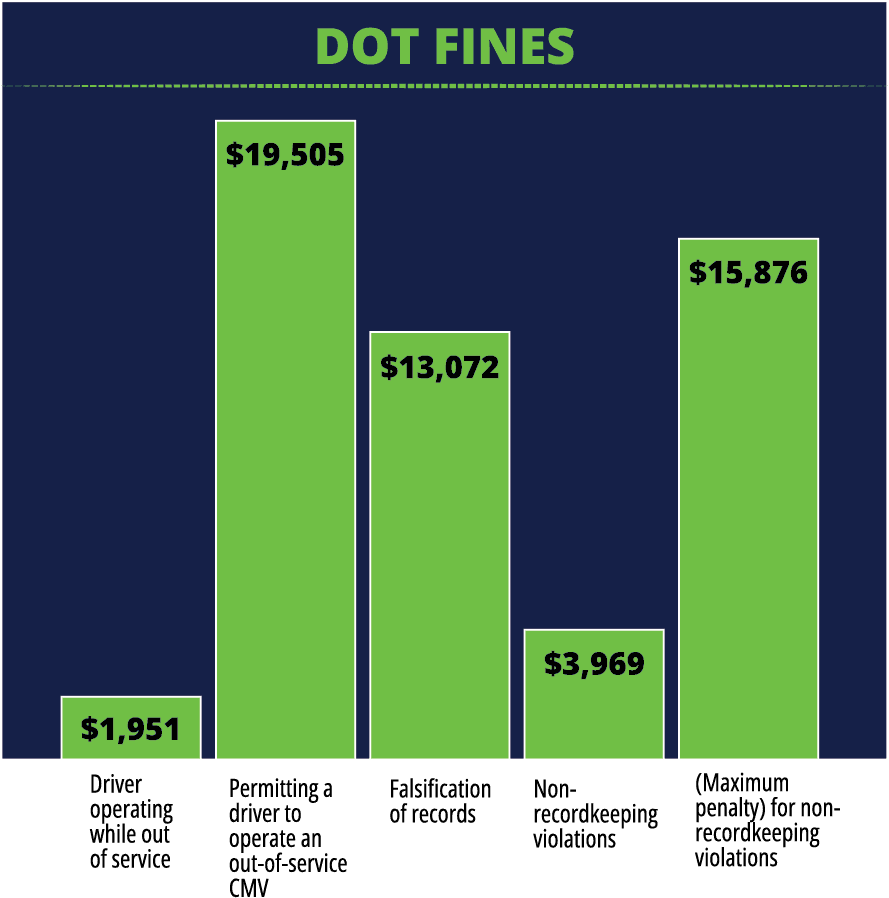 Your drivers can also receive violations for excessive speeding, fleeing the scene of an accident, or driving under the influence to name a few. These violations come with their own sanctions that can differ depending on the severity of the violation.
According to the FMCSA, these are the top 10 violations so far in 2022:
Speeding 6-10 mph over the speed limit – 18,818 violations
Failure to obey – 17,508 violations
False report of drivers record of duty status (RODS) – 15,672 violations
Failing to use a seat belt while operating a CMV – 12,993 violations
Operating a CMV without a CDL – 12,615 violations
ELD – No RODS (ELD required) – 11,466 violations
Lane restriction violation – 11,165 violations
RODS violation (general/form and manner) – 10,649 violations
No medical certificate in driver's possession – 9,405 violations
Operating a property-carrying vehicle without possessing a valid medical certificate (no previous history) – 9,025 violations
How do violations affect safety scores?
Your safety scores are heavily affected by DOT violations, as well as other factors such as frequency of accidents and severity of violations.
Compliance, Safety, and Accountability (CSA) scores, otherwise known as safety scores, are calculated by using data from the FMCSA's Safety Measurement System (SMS).
The SMS is updated on a monthly basis and includes a host of safety data including violations, crash reports, and investigation results.
Here's what the SMS considers when calculating your CSA score:
The number of safety violations and inspections you've received
The severity of your violations or crashes
When the violation occurred (recent events are weighted more heavily)
Your total number of trucks and number of vehicle miles traveled
Acute and critical violations that were found during an investigation
This data is then organized into 7 Behavior Analysis and Safety Improvement Categories (BASICs). This includes:
Unsafe driving
Hours of Service Compliance
Driver Fitness
Controlled Substances/Alcohol
Vehicle Maintenance
Hazardous Materials Compliance
Crash Indicator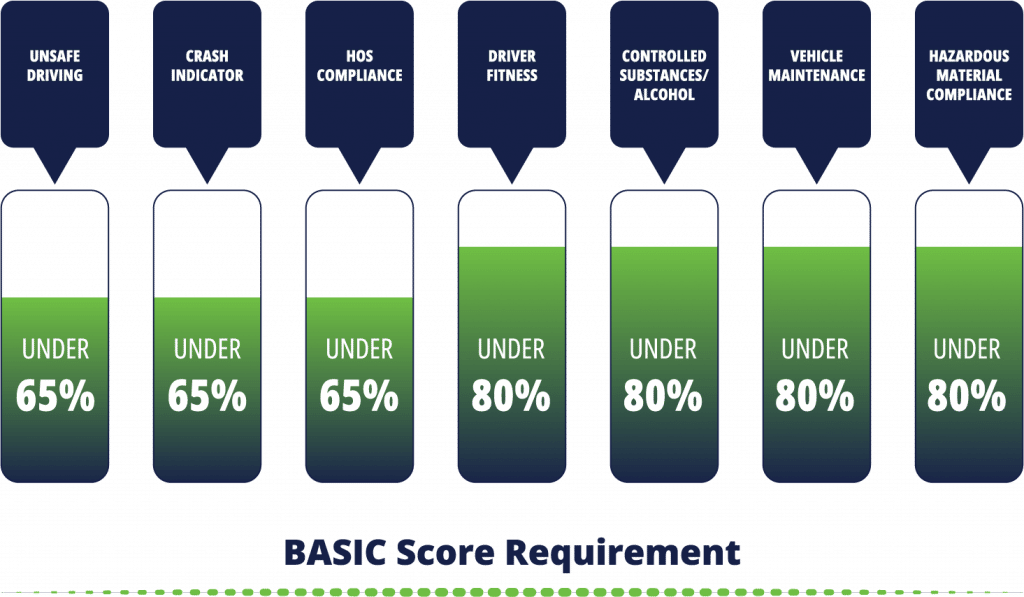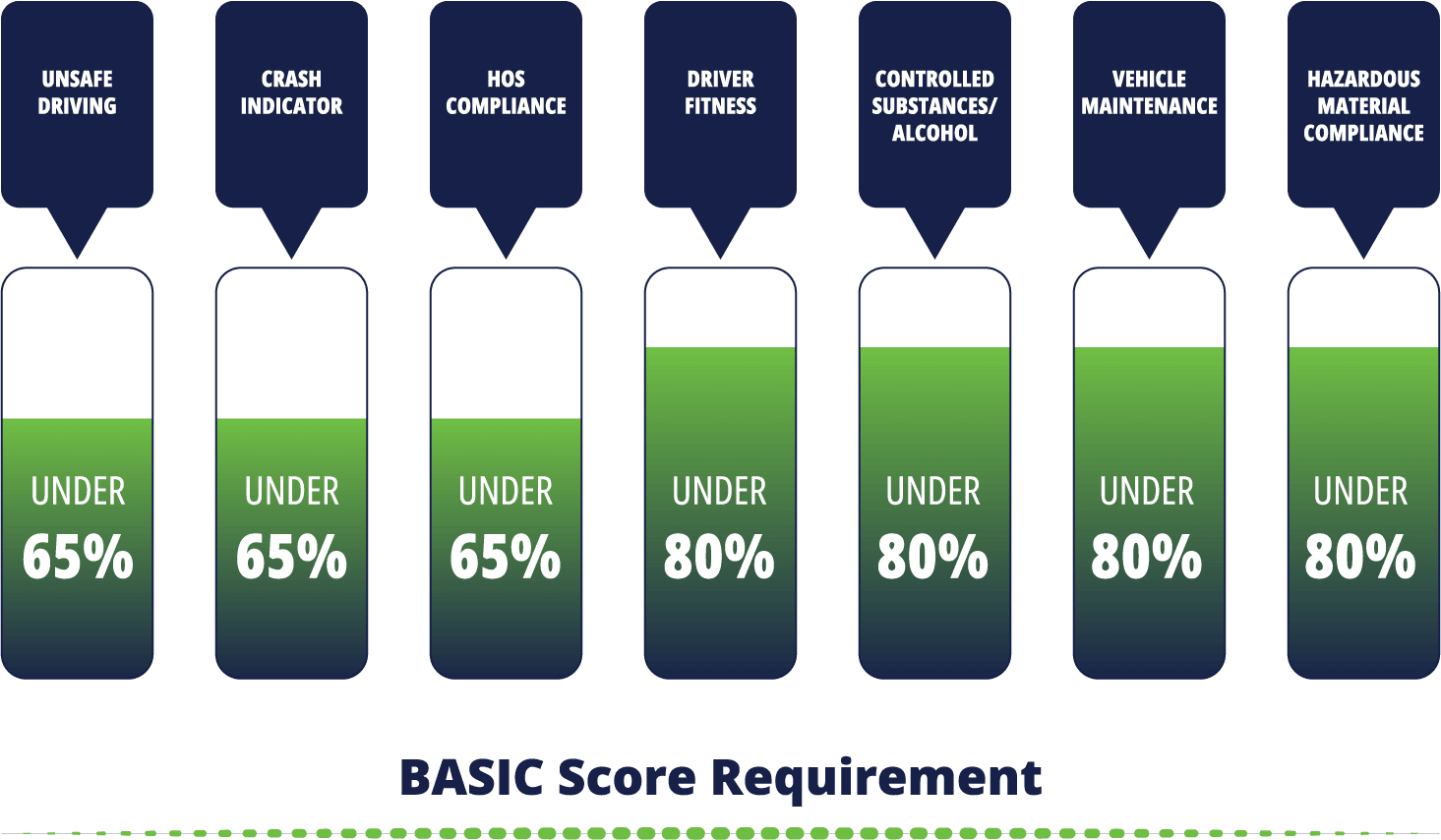 Each violation your drivers receive earns them varying points that are then used to rank you and other carriers based on BASIC requirements.
So, if your fleet is accruing an alarming amount of violations, this will be reflected in your CSA score–which can prove to be costly for your business' reputation.
Put yourself in your customer's shoes–would you trust a carrier that is frequently putting your loads at risk by driving recklessly or causing delays because of HOS violations?
What triggers a DOT audit?
Excessive violations for your fleet can result in a DOT compliance audit. Additionally, factors such as poor safety scores and accidents can also lead to an audit.
While DOT audits are not as common as a roadside inspection, they do require you and your business to be prepared, as they're meant to give the DOT a complete scope of your fleet's compliance protocol.
Additionally, you get much less time to prepare compared to years past. The DOT now requires you to submit all of your records within 48 hours.
And if you fail your DOT audit?
You're expected to create a Corrective Action Plan–where you detail the actions your business will take to address the violations presented to you by the DOT.
One way to start improving your safety and compliance protocols could be equipping your fleet with GPSTab Dash Cameras.
As we stated previously, our cameras' ability to capture unsafe driving events such as harsh turns, accelerations, and brakes can lead to safety improvements throughout your fleet.
When a road event occurs, you'll receive an instant notification, allowing you to view footage of the event. You can find out right away if the action was caused by another driver on the road or if your driver was not practicing safe driving habits.
The camera's built-in speaker also allows you to provide the driver with real-time coaching if necessary.
With this kind of visibility–your fleet will be able to limit violations and improve your safety scores in no time.
Want to see how it works for yourself?
Equip your fleet with GPSTab Dash Cameras today or book a quick demo with our friendly team.
Recent News and Articles