CSA Scores: How to lower your scores to grow profit
Trucking companies are always on the lookout for ways to improve their safety ratings. Learn more about what you can do in this article!
September 9th, 2021

Have you ever wondered what a CSA score is and how it can affect your business? This simple number may be more powerful than you think.
CSA scores are one of the most important ways that your business is evaluated for safety performance. These scores can help your trucking business grow by finding new customers, booking better loads, and making more money.
But what does it mean? What is a CSA score and how do these scores affect trucking companies and owner-operators across America?
This blog post will detail exactly what CSA scores are, who they affect, how they work, and why every fleet should be working towards keeping their CSA scores low.
What are CSA scores?
CSA stands for Compliance, Safety, Accountability and is a program used by the FMCSA to determine the safety performance of your trucking business.
The FMCSA prioritizes carriers with higher CSA scores for interventions. This can come in the form of warning letters or investigations.
All safety-related data is stored in the FMCSA's Safety Measurement System (SMS). The SMS is updated once a month and includes inspection data like violations, crash reports from the last two years, and investigation results.
Here's what the SMS considers when calculating your CSA score:
The number of safety violations and inspections you've received
The severity of your violations or crashes
When the violation occurred (recent events are weighted more heavily)
Your total number of trucks and number of vehicle miles traveled
Acute and critical violations that were found during an investigation
How are CSA scores calculated?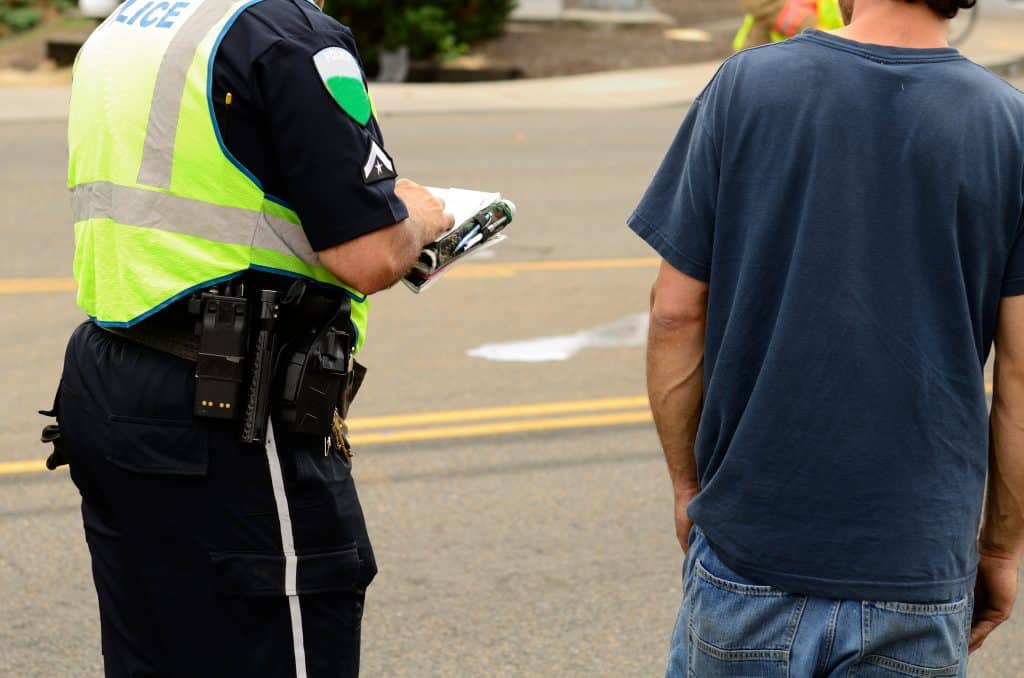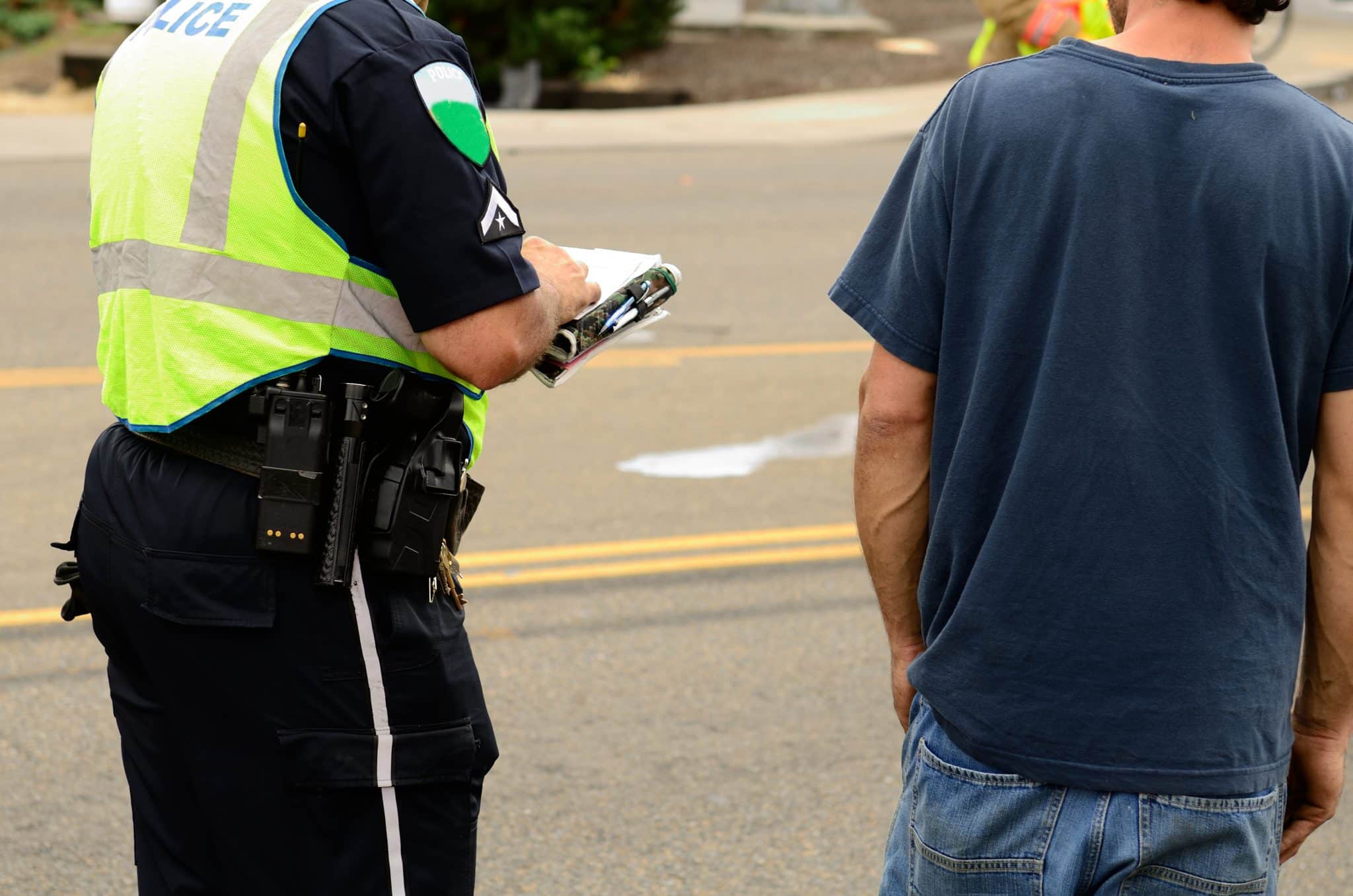 CSA scores are calculated by using SMS data from roadside inspections, crashes, and investigations that have occurred in the last 2 years.
This data is then organized into seven Behavior Analysis and Safety Improvement Categories (BASICs):
Unsafe Driving
Hours of Service Compliance
Driver Fitness
Controlled Substances/Alcohol
Vehicle Maintenance
Hazardous Materials Compliance
Crash Indicator
Each category listed above comes with its own points system, ranging from 1 to 10 depending on the severity of a violation.
When a driver receives a violation, they're awarded 1-10 points which are then calculated into your business' CSA score.
The Crash Indicator category is the only one without a weighted points system, and it's only available to see for enforcement personnel and a motor carrier who's logged into its own safety profile.
BASICs help the FMCSA group you with other carriers that have a similar amount of safety events.
They then rank you and the other carriers and assign a percentile from 0 to 100, with 0 being the best possible score.
Each BASIC category comes with its own percentage requirement. To avoid potential interventions or investigations by the FMCSA, you'll want to stay below the following requirements.
Unsafe Driving, Crash Indicator, and HOS Compliance all require you to have a score lower than 65%
Driver Fitness, Controlled Substances/Alcohol, Vehicle Maintenance, and Hazardous Material Compliance all require you to have a score lower than 80%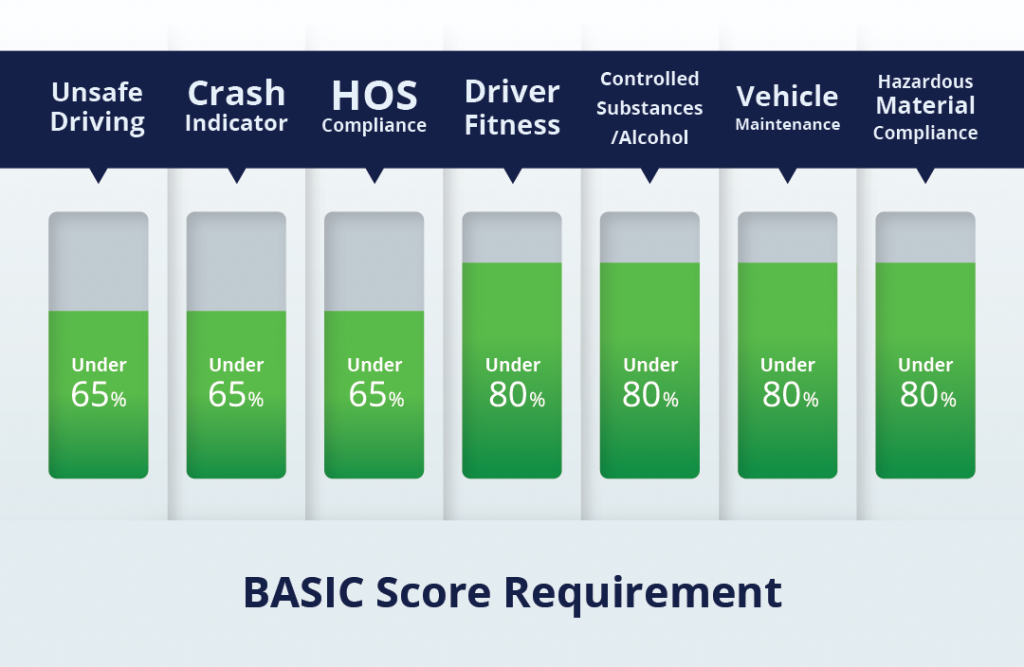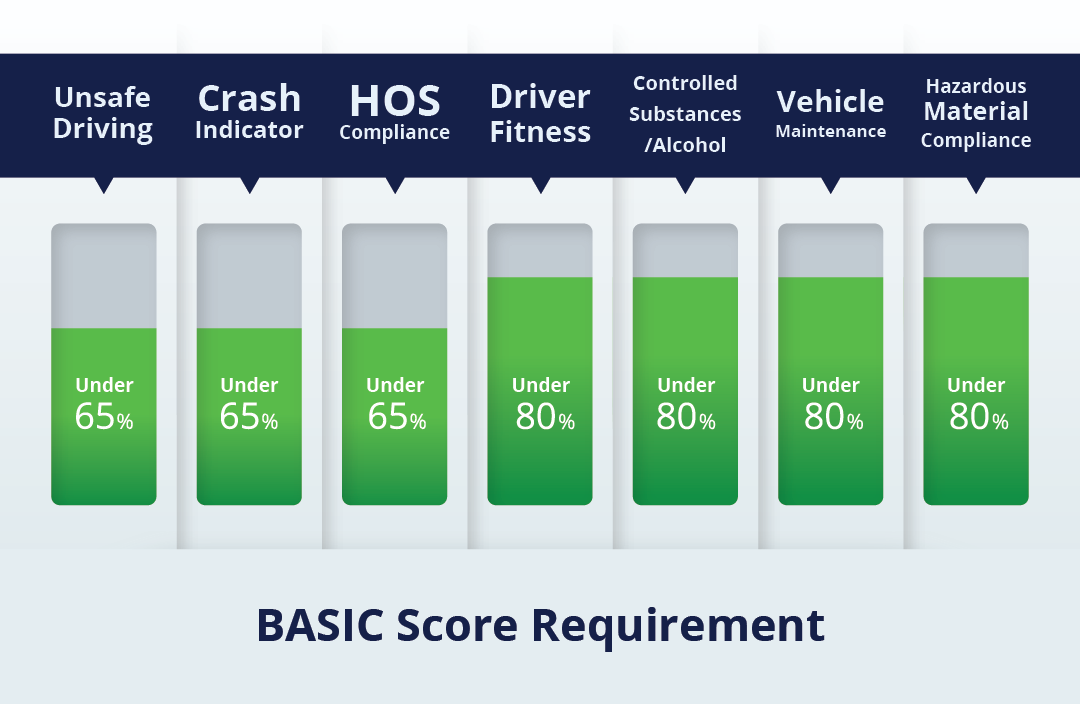 While the SMS does not currently factor in crash accountability, your business can submit a crash for review using the FMCSA's Crash Preventability Program. This will stop your CSA score from being affected by a crash that is deemed to be not preventable.
If you'd like to submit a crash for review, you can refer to this FMCSA document here.
Hazardous material carriers and passenger carriers have their own standards, which you can find here.
What affects your CSA scores?
CSA scores are affected by crashes, violations, and investigations. If your fleet is involved in multiple accidents and is constantly receiving violations, that will be reflected by a high CSA score.
Having a high score will put your business at risk of an FMCSA intervention. Interventions come in a variety of forms including:
Warning letters
Increased roadside enforcement
Focused off-site investigation
Focused on-site investigation
Cooperative safety plan
Notice of violation
Comprehensive on-site investigation
Notice of claim, penalty, and settle agreement
While most of these interventions do not have financial consequences, having a not-so-favorable CSA score can ruin your business' reputation and lead to a loss of clients.
That's what makes keeping low CSA scores so important—they can be a great way to gain new business and prove that your fleet is trustworthy.
What is a good CSA score?
The best possible CSA score is a 0, but as long as you stay under BASIC requirements your trucking business can avoid an FMCSA investigation.
As we mentioned previously, BASIC requirements state that your fleet should limit the Unsafe Driving, Crash Indicator, and HOS Compliance categories to a score lower than 65%. All other BASIC categories must remain lower than 80%.
How do CSA scores affect drivers?
Truckers are not specifically affected by CSA scores, but their crash report and violations data are entered into their Pre-Employment Screening Program (PSP) Report.
The PSP allows carriers to obtain safety data on drivers looking for employment. Employers can see 5 years of crash data and 3 years of roadside inspection data when they review a PSP report.
PSP reports can affect a driver's employment opportunities, as employers can check their safety records and decide whether or not to hire them based on the report.
Additionally, when a driver moves carriers, the points they received in the past do not move over to their next employer.
Checking your PSP Report/Commercial Driving Record
To get immediate access to your Commercial Driving Record, you can pay $10 and get it through the Pre-Employment Screening Program.
If you don't mind a 20-day wait for a free service, you can also submit a Freedom of Information Act (FOIA) request to the FMCSA.
How can I check my CSA score?
Checking your CSA score can be easily done by registering for a US DOT PIN. Once you've received your PIN, you can log in using the CSA login portal.
How long do CSA scores stay on your record?
Data that affects CSA scores stay on company records for 24 months. Driver data stay on their records for 36 months.
How can I improve my CSA score?
The best way to lower your CSA score is to avoid violations and limit liability when involved in an accident.
The effect of dash cameras on CSA scores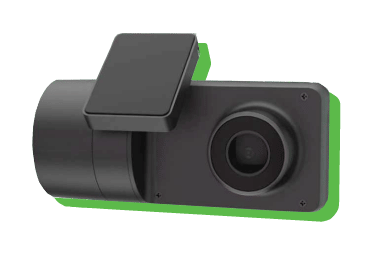 If your driver is involved in an accident they did not cause, you'll want to make sure you have as much evidence as possible to prove their innocence in a court of law and to the FMCSA.
As we previously mentioned, when the FMCSA reviews a crash through their Crash Preventability Program, they determine whether or not a crash was preventable.
Submitting as much evidence as possible, such as video footage from your dash camera system, can help the FMCSA make its decision.
So, why is this important?
When the FMCSA determines that a crash was not preventable, the crash has no effect on your CSA score. However, if the crash is proven to be preventable, your CSA score will increase.
Here's a list of the types of crashes that the FMCSA can review:
Struck in the rear
Struck by a driver going the wrong direction or making an illegal turn
Struck while parked or legally stopped
Struck by a vehicle that failed to stop
Struck by a driver under the influence
Struck by a driver having medical issues, falling asleep, or distracted driving
Struck by cargo/equipment/debris or by infrastructure failure
Struck by an animal
Struck by an individual committing or attempting to commit suicide
Involved in a crash that was rare or unusual
By having GPSTab Dash Cameras installed in your fleet, you can use the footage to prove your driver's innocence and keep CSA scores low. After all, 75% of crashes are not the trucker's fault, according to the American Trucking Associations.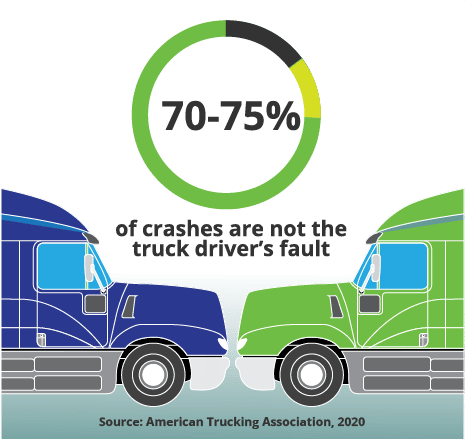 GPSTab Dash Cameras don't just record incidents on the road, they can also be used to help drivers improve driving habits and notify you when an incident occurs.
Here are some options these cameras give you:
View playback or live footage using your GPSTab Admin Portal
Get alerted if an accident occurs, allowing you to react swiftly
Provide audio feedback to help drivers improve
Detect distracted and unsafe driving with alerts and video recordings
Learn how GPSTab Dash Cameras can help you by requesting a demo today: https://gpstab.com/dash-camera-system/
How ELDs can help improve CSA scores
It's well-documented how much truckers disliked the ELD mandate. But did you know that ELDs have been able to drastically lower HOS violations rates for trucking businesses?
According to the DOT, "trucks equipped with ELDs have experienced a 53% lower driving-related hours of service violation rate in 2020 and a 49% lower non-driving-related hours of service violation rate."
That's not the only violation they can help limit. Think about how often your fleet receives violations for maintenance issues.
Would it be helpful to have a tool that lets you know when your trucks need work?
With GPSTab's Truck Diagnostics, your fleet can receive routine updates and quickly interpret error codes.
This allows you to diagnose and fix issues quickly–before you receive a violation during a roadside inspection.
See how truck diagnostics can help your fleet today by requesting a quick demo here: [link]
About GPSTab
Our no-contract ELD makes it easy for your business to avoid costly violations and keep CSA scores low.
GPSTab is an ELD made by truckers for truckers, so we know how important it is for your fleet to stay on the road.
With a friendly customer support team available 24/7 and easy-to-install ELDs that are shipped overnight, we make sure our customers drive more miles on the road and make more money.
Book a quick demo with our GPSTab team today to see how we can help your fleet get more out of its HOS.
Recent News and Articles